About The Chai Tables Store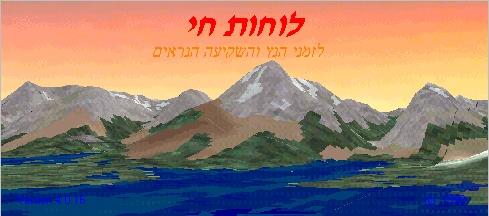 Established in the year תשנ"ד in Jerusalem to provide visible sunrise and sunset times for Eretz Yisroel.
The Chai Tables Store sells the programs of "Luchos Chai" whose free versions are available on-line at www.chaitables.com. We are dedicated to providing Jews around the world with as accurate zemanim as is possible.
Luchos Chai
Luchos Chai specializes in visible sunrise and sunset times that are calculated using digital terrain models. We also specialize in providing zemanim for the airplane including free online estimates and on-board programs that calculate accurate zemanim using real time information.
Initially, our zemanim were only available to companies that print zemanim tables for the observant Jewish public in Israel. Afterwards, we branched out to other parts of the world when we opened our web site which currently resides at the web address www.chaitables.com. The programs sold here in the "Chai Tables Store" are designed to supplement and complement the free programs on our website. Currently, this program is only available in the "Pro" version.
We value your feeback. Don't hesitate to send us an email with suggestions and comments. We plan to regularly review comments that are made about our programs in order to be able to improve them in future models. We aim to serve you.
Help us help you by providing us with feedback.
To all of you, from Luchos Chai!